THE EXPOSED SUTURE – SECOND CYCLE
---
Ana Maria Gomes, Dania Reymond, Kumi James
Exposition 09 mars – 25 mars 2017
Vernissage le jeudi 9 mars à 18h30

Lieu : Rond-Point Projects Room, 36 rue Ferrari, 13005 Marseille
Horaires : du jeudi au samedi de 14h à 19h et sur rdv
Commissariat : Natasha Marie Llorens, commissaire invitée de la session #7 du programme Entrée Principale
---
« Tu ne sais pas. Tu ne sais pas ce qu'elle veut dire. Tu ne sais pas quelle réponse elle attend de toi et tu t'en fiches. Au regard de tout ce que tu avais compris auparavant, soudain l'incohérence frappe violemment. Vous ressentez toutes deux cette coupure, qu'elle continue à appeler une plaisanterie, une plaisanterie qui reste coincée en travers de sa gorge, et comme n'importe quelle autre blessure, tu la regardes s'ouvrir en même temps que sa suture est brusquement exposée. » – Claudia Rankine, Citizen, 42.
Le livre de Claudia Rankine, Citizen, déchiffre la blessure psychologique qu'inflige le racisme. L'auteur affirme que, OUI, il y a des politiques qui visent consciemment à entretenir l'invisibilité des histoires non-blanches et non-normatives et à dénier la dignité des corps non-blancs et non-normatifs – MAIS il y a aussi des milliers de blessures qui ne passent pas le seuil de la conscience. Ces blessures resteraient purement et simplement exlues du champ du discours politique s'il n'y avait des écrivains comme Randkine.
L'exposition s'articule autour de cette vision : le sujet politique, ou le citoyen, est aussi vulnérable à la violence psychologique qu'il ou elle l'est à des formes de violence plus « directes » ou « physiques ». Les œuvres inclues dans ce projet représentent l'expérience de la blessure comme celle d'un moment où la distinction entre la violence « politique » et les formes de violence « personnelle » vague – une plaisanterie mal tournée, un pronom mal épelé, un geste déplacé, un manque de reconnaissance – est déstabilisée. Dans cette perspective, l'exposition cherche à prendre en compte tout à la fois la violence structurelle sexiste, homophobe et raciste.
—
"You don't know. You don't know what she means. You don't know what response she expects from you nor do you care. For all your previous understandings, suddenly incoherence feels violent. You both experience this cut, which she keeps insisting is a joke, a joke stuck in her throat, and like any other injury, you watch it rupture along its suddenly exposed suture." – Claudia Rankine, Citizen, 42.
Claudia Rankine's book Citizen makes legible the psychological injury racism inflicts.  She argues that YES there are fully conscious policies to maintain the invisibility of non-white, non-normative histories and to undermine the dignity of non-white, non-normative bodies – BUT there are also a thousand injuries that fall below the threshold of consciousness. These injuries would fall out of political discourse altogether were it not for writers like Rankine.
This exhibition is organized around her insight: the political subject, or the citizen, is as vulnerable to psychological violence as she is to more "direct" or "physical" forms of violence. The work included in this project pictures the moment of injury as one in which the distinction between "political" violence and inchoate "personal" forms of violence – a badly turned joke, a misspoken pronoun, an off-hand gesture, a misrecognition – is destabilized. In this focus, the exhibition makes an effort to address a sexist, homophobic and racist structural violence together.
—
first cycle – 16/02 – 04/03/2017 : Jody Wood, Kambui Olujimi, Kerry Downey, Sable E. Smith
second cycle – 09/03 – 25/03/2017 : Ana Maria Gomes, Dania Reymond, Kumi James
third cycle – 29/03 – 15/04/2017 : Mathieu Kleyebe Abonnenc, Fayçal Baghriche, Xandra Ibarra
---
Ana Maria Gomes
À trois tu meurs, 2015 (08:50 min)
Ana Maria Gomes est une artiste et réalisatrice franco-portugaise, née en 1982, qui vit et travaille à Paris. Elle est diplômée du Fresnoy, de l'École Nationale Supérieure des Arts Décoratifs de Paris et de l'École Nationale des Beaux Arts de Lyon. Son travail a été présenté dans des festivals en France et à l'étranger (Entrevues de Belfort 2015, Locarno, Kassel…) ainsi que dans des institutions culturelles (Fonds National d'art contemporain, Gaîté Lyrique, Jeu de Paume…). Son film « Antonio, Lindo Antonio » (2015) a été plusieurs fois primé : Grand Prix du court métrage et Prix du Public au festival Entrevues de Belfort (2015) et Prix du Jury et Prix du Public au festival Curtas Vila do Conde, au Portugal (2016). Son film « A trois tu meurs » a été projeté au festival Coté Court de Pantin (2016) dans la collection « La première image » ainsi qu'au festival de court-métrage de Grenoble 2016. Ana Maria Gomes est actuellement en résidence à la Casa de Velásquez à Madrid jusqu'à septembre 2017. Elle est aussi l'un des trois membres fondateurs du collectif d'artistes Capture.
—
Ana Maria Gomes is a franco-portuguese artist and filmmaker, born in 1982 in France. She lives and works in Paris and Madrid. She graduated from the École Nationale Supérieure des arts décoratifs in Paris and went on to further study at Le Fresnoy, specializing in video art. Gomes's work today focuses on the role of fiction in the construction of personal identities; her main artistic interest revolves around her inner circle and family in particular. Her films have been shown in exhibitions and international festivals, (Hors Piste at the Centre Pompidou, Locarno, Entrevues Belfort, Vila do Conde, Cinémathèque, Gaîté Lyrique, Jeu de Paume, Museum of Hunting and Nature in Paris, etc.). Her work has been awarded and received support from artistic institutions including the G.R.E.C, the Gulbenkian Foundation, SCAM, DRAC or the Centre National des Arts Plastiques.
—
Dania Reymond
La tempête, 2016 (09:12 min)
Dania Reymond vit entre Paris et Angoulême, elle est née à Alger en 1982. Après des études à l'école supérieure des beaux-arts de Marseille elle intègre le post-diplôme de l'Ensba Lyon et le Fresnoy studio national des arts contemporains. Elle reçoit le prix studiocollector en 2012 pour son film Jeanne. Lors de sa participation au salon Jeune Création 2014, son travail est distingué du coup de coeur Artcollector. Elle participe à de nombreux festivals comme le FID Marseille, le festival de San Sebastian ou le festival côté court. Son travail est également montré dans des lieux dédiés à l'art contemporain comme le Moma ou lors de la biennale de Lyon et la FIAC.
—
Dania Reymond was born in Algiers in 1982 and lives between Paris and Angoulême. She studied at the fine arts academy of Marseille before enrolling in the program at ENSBA in Lyon and the Fresnoy national studio for contemporary art. Her film Jeanne (2012) won the studiocollector prize. Her work garnered an Artcollector prize at the Young Creators salon 2014, and she has participated in numerous film festivals like FID Marseille, the festival in San Sebastian and the Coté Court festival. She has shown her work at MoMA, the Lyon Biennale, and the FIAC.
—
Kumi James
Savage, 2013 (15:06 min)
Kumi James est une artiste multidisciplinaire, chercheuse, et activiste basée à Los Angeles. Son travail se concentre sur la lutte contre de nombreuses violences qu'éprouvent les communautés noires. Son travail est guidé par des questions telles que « qu'est-ce que la violence anti-Noirs? », « les Noirs peuvent-ils surmonter la violence qu'ils éprouvent? » et « qu'est-ce que cela signifie de créer une communauté pour les Noirs dans un monde anti-Noirs? ». Ces dernières années, elle s'est tournée vers la co-création d'un espace pour le soutien des communautés noires. Elle y développe des programmes de DJing et la promotion d'une série de soirées dansantes (Love is the Plug) centrée sur les communautées noires et queer. Son prochain projet de film est une histoire d'amour post-apocalyptique entre une mère noire et sa fille de 11 ans essayant d'échapper à un monde qui a l'intention de les incarcérer et de les forcer à devenir des mères porteuses pour des femmes blanches qui ne peuvent pas avoir leurs propres enfants. Kumi James est diplômée de l'Université Columbia (MFA 2013) et UCLA (BFA 2007) pour ce que cela vaut.
—
Kumi James is a multidisciplinary artist, scholar, and activist currently based in Los Angeles, CA. Her work focuses on contending with the many levels of violence that black people experience. Her work is guided by questions such as "what is anti-black violence?" "can black people heal from the violence they experience?" and "what does it mean to create black community in an anti-black world?" In recent years, she has turned to co-creating an intentional black healing space and DJing and promoting a dance party centering black queer folks called Love is the Plug. Her next film project is a post-apocalyptic love story between a black mother and her 11-year old daughter trying to escape a world that intends to incarcerate them and force them to become surrogates for white mothers who cannot bear their own children. Kumi James graduated from Columbia University (MFA 2013) and UCLA (BFA 2007) for what its worth.
---
---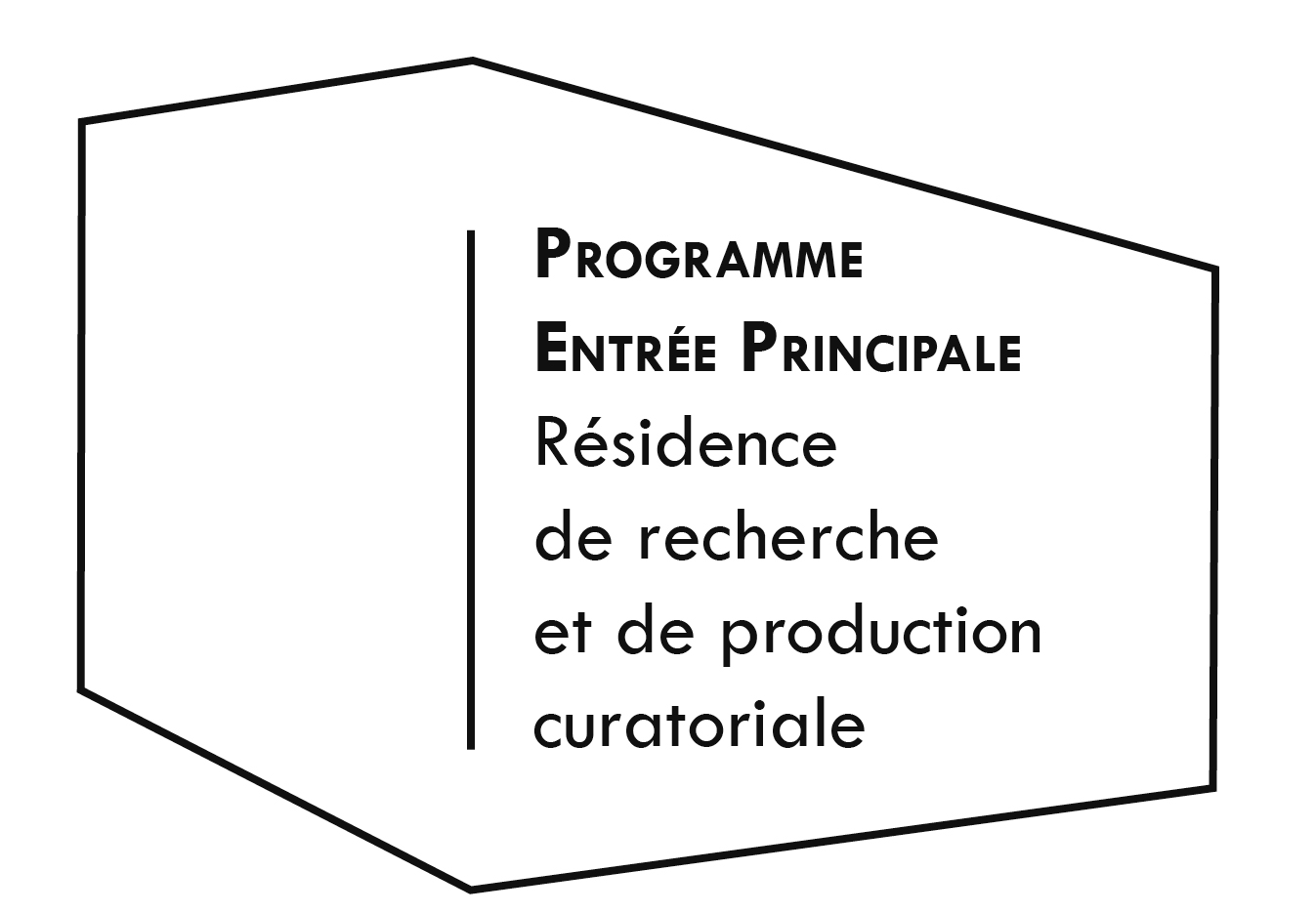 ---
---
---