INDEX OF OPERATIONAL AND CODE NAMES – Diane Guyot de Saint Michel
---
INDEX OF OPERATIONAL AND CODE NAMES – volume 1
Diane Guyot de Saint Michel
168 pages (noir & blanc / couleurs) – 200 x 270 mm
graphisme : Emilie Segnarbieux
300 exemplaires
20 euros
Editions Immixtion Books / ISBN : 979-10-90298-03-3
---
Le titre du livre « Index of operational and code names » reprend l'intitulé d'un document trouvé sur Internet constitué d'une liste de 437 mots anglais classés par ordre alphabétique et accompagnés de brèves indications concernant les opérations militaires pour lesquelles ces mots ont servi de noms de code. Ce document a inspiré à Diane Guyot la série « Index War » réalisée selon un protocole simple consistant à produire un dessin pour chaque mot de la liste.
Composé de 86 dessins issus de cette série, certains reproduits pour le support du livre, d'autres présentés au sein d'un cahier photographique tels qu'ils sont aujourd'hui accrochés dans les intérieurs de leurs propriétaires, et d'une partie textuelle placée en fin de volume qui restitue l'intégralité du document source, le livre, comme le suggère la mention volume 1 qui accompagne son titre, ne marque pas le point d'achèvement de l'œuvre mais témoigne au contraire d'un processus en cours. L'articulation des composantes de l'œuvre dans l'espace du livre en constitue en même temps une nouvelle version, à la fois spécifique et autonome.
L'activation du dispositif codex/index invite le lecteur à une méditation sur la notion de code, où s'entrecroisent sémiotique de l'image, technique de propagande et technologie de l'information.
---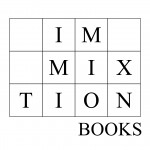 ---
---
---