I SAID, « SAY THEY » – Tim Simonds
---
Exposition 11 janvier – 11 février 2017
Vernissage le mercredi 11 janvier à 18h30
Lieu : Rond-Point Projects Room, 36 rue Ferrari, 13005 Marseille
Horaires : du jeudi au samedi de 14h à 19h et sur rdv
Commissariat : Camille Videcoq
Une exposition présentée en partenariat avec Triangle France.
---
L'exposition I said, "say they", présente des œuvres récentes de Tim Simonds, constituées de matériaux aussi divers que des fragments de commentaires écrits sur des copies d'étudiants, et des légumes décolorés.
Le vocabulaire plastique de Tim Simonds conjugue une attention aigüe portée aux objets et aux artefacts écrits, et l'utilisation de matériaux alimentaires dont il explore le potentiel plastique et symbolique pour générer des formes incarnant de manière suggestive des émotions complexes et contradictoires associées à l'acte de nourrir et se nourrir (à la fois au sens littéral et au sens figuré) et plus généralement, à la fragilité des rôles sociaux. Les œuvres réunies dans l'exposition I said, "say they" évoquent les notions d'autorité, d'intimité et de défiance qui, dans la vie professionnelle comme dans la vie privée, configurent certaines relations interpersonnelles traversées par l'ambivalence entre altruisme et rapports de pouvoir.
—
I said, "say they" is an exhibition of new work by Tim Simonds. In the work, material sources range from comments written on his students' essays to discolored vegetables, a continuation of his use of food materials as an expression of fragile social roles, acts of nurturing, and as embodying modes and forms of thinking. I said, "say they" moves between command, distrust, intimacy, and homogeneity in private and professional life — reflecting Tim Simonds's greater attention to objects, written artifacts, and moments caught in the go-betweens of selflessness and self-interest.
—
L'inauguration de I said, "say they" sera l'occasion de marquer la sortie du livre d'artiste de Tim Simonds intitulé

qui sera également présenté pendant toute la durée de l'exposition. Produit à partir d'un matériau textuel lié au langage et à la pratique de l'évaluation, du conseil, de la correction et de la notation,

laisse apparaître les hésitations, fautes d'orthographe et autocorrections du professeur, mises en évidence par la forme de la trace manuscrite.
Les œuvres présentées dans l'exposition et le livre

ont été produits par Tim Simonds pendant sa résidence à Triangle France, Marseille de septembre à décembre 2016.
—
In correspondence with the exhibit is the release of a book,

. The book gathers the language of advising, editing, and grading, exposing a teacher's hesitations, spelling errors, and auto-corrections as evidenced by handwritten corrections.
The works in the exhibition and

were produced while Tim Simonds was in residence at Triangle France, Marseille, this past Fall.
—
Tim Simonds (né en 1989) vit et travaille à New York (USA). Il a obtenu un master en Performances Studies à l'Université de Brown et enseigne la théorie et l'écriture du design architectural et de la sculpture à la Pratt Institute à Brooklyn, NY.
Ses expositions individuelles et collectives comprennent : In Corners à Cathouse FUNeral (2015); limb à Water Street Studio (2014); House of Orange, commissariat Wilma Projects (2016); High Density, Oblique Function, commissariat Tabitha Piseno à Proxy (2015); Losing Oneself Without Getting Lost, commissariat Jordan Carter à A+E Studios (2015). Il a également partagé ses essais critiques lors de conférences données à l'Ecole Polytechnique Fédérale de Lausanne, à l'Institut Pratt dans le cadre du symposium Embodying Cognition (2016), à l'Université Brown dans le cadre du symposium Performing Philosophy (2014) , et à l'Université de Princeton dans le cadre du symposium Performing Architecture (2012).
Son article, "An Environment Built" a été publié dans le dernier numéro de PIN-UP magazine (automne/hiver 2016/17).
—
Tim Simonds (b.1989) lives and works in New York, USA. He holds an M.A. in Performance Studies from Brown University and teaches between architecture, humanities, and sculpture at Pratt Institute in Brooklyn, NY.
His recent solo and group exhibitions include, In Corners at Cathouse FUNeral, NY (2015); limb at Water Street Studio, NY; House of Orange, curated by Wilma Projects, NY (2016); High Density, Oblique Function, curated by Tabitha Piseno at Proxy, RI (2015); and Losing Oneself Without Getting Lost, curated by Jordan Carter at A+E Studios, NY (2015). He has lectured and shared his writing at Ecole Polytechnique Federale Lausanne, as a part of Embodying Cognition symposium at Pratt Institute (2016), Performing Philosophy symposium at Brown University (2014), and Performing Architecture symposium at Princeton University (2012). His article, "An Environment Built" is published in the current issue of PIN-UP magazine (Fall Winter 2016/17).
Simonds was an artist in residence at Triangle France from September to December (2016).
---
DP-Press Kit – I said, « say they »
---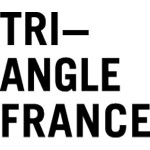 ---
---